Various legal documents need to be notarized to strengthen their legitimacy, hence why it's crucial to get the help of a notary for securing wills, affidavits, deeds to real estate, trusts, asset transfers, and other important documents.
Most documents that require this extra wall of security involve legal and financial matters and include those that are easily fabricated, which is why the signature of an authorized notary can be beneficial—and sometimes required—in specific situations. 
Most individuals work with a local notary firm to witness the document signing process as the physical presence of both parties is required in a traditional setup. But if you're about to move to a different state or need to notarize a document from another entity halfway across the country, working with a local notary might not be the most convenient.
That brings to question whether a notary can notarize a document from another state and how you can benefit from out-of-state notarization.
Can I Get Something Notarized in Another State?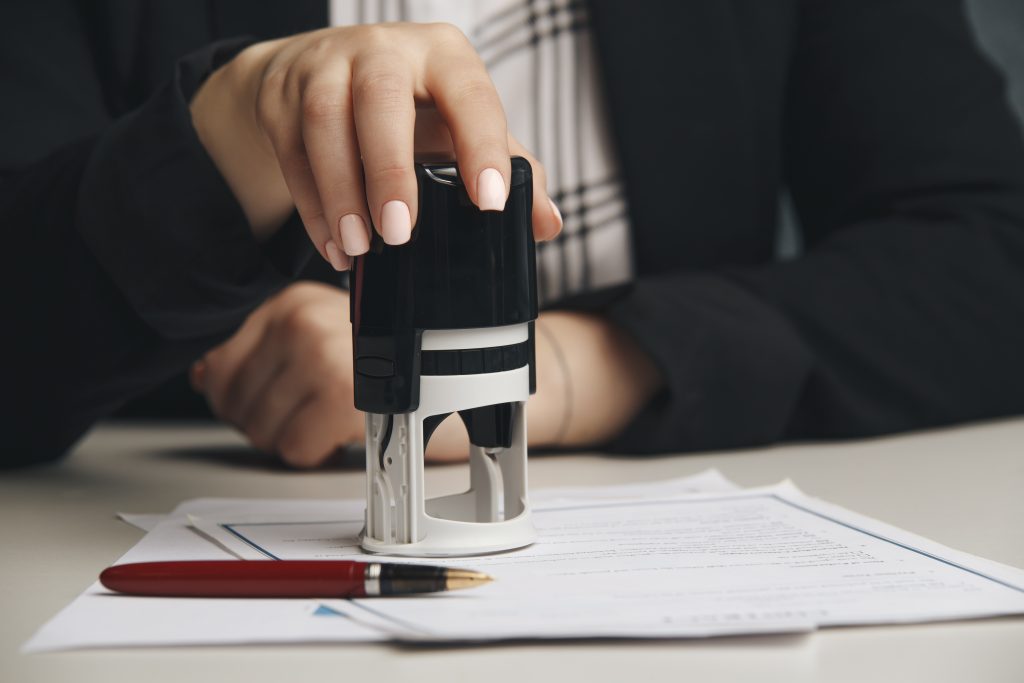 The short answer is yes—you can get a document notarized in another state. But there are a few things you need to know to aid your decision in pushing through with this arrangement.
Notaries are third parties in the document signing process, adhering to the oath that they can't have any personal interest or involvement in the paperwork details and are not allowed to offer any form of legal advice unless they're an attorney practicing civil-law notary.
In most cases, their work only allows them to act as witnesses to ensure that the right individuals sign a document or certificate under neutral circumstances. However, they can perform other duties on certain occasions—with duties that extend to proving the signer's identity through an identification document, such as a driver's license.
What's important to know about notaries is that they're only legally allowed to commence operations in their local state, as state laws concerning notarial acts greatly differ. For example, there are different qualifications for becoming a notary public in Wyoming and North Dakota.
As a result, a notary public has to get a different license and notary commission every time they move their company to another state. Moreover, a notary must abide by their local state laws, which can change the way they verify the signer's identity or follow distinct rules in what a notary can perform.
However, a notary can oversee individuals who need to sign a document from a different state. For example, suppose you're initially from North Dakota and need a locally-created document to be signed in California, where you currently reside. In that case, you can request the help of a California-based notary public to complete the signing process. However, do note that they're obliged to follow the California state law throughout the notarizing practice.
Which States Allow Remote Notarization?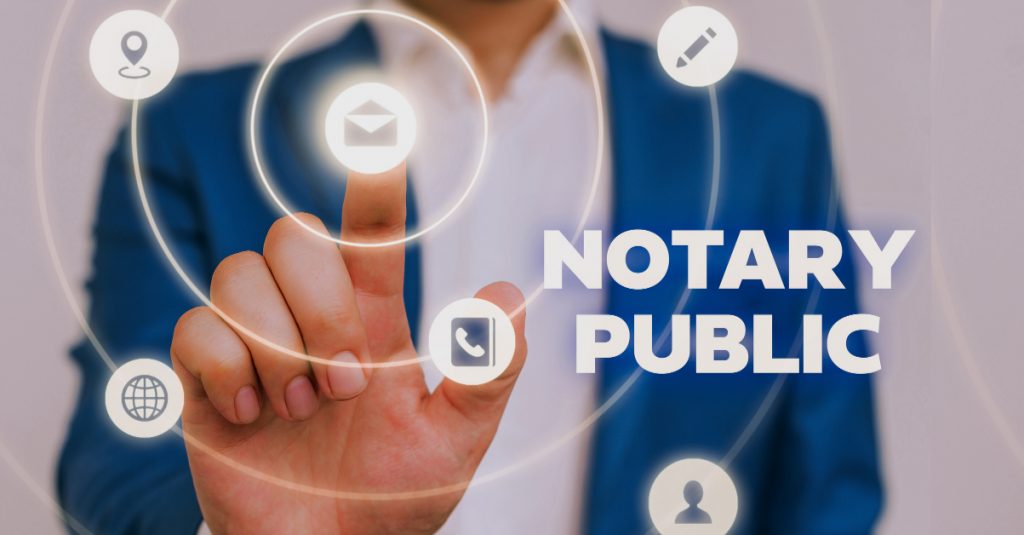 With the implications of the pandemic, many public services—including notaries—have been shifting their services online to accommodate individuals who choose to stay at home as part of the SECURE Notarization Act, which will set standards for remote notarization once it passes as federal law.
In particular, 34 states have detailed derivatives of a remote notarization law, including the following:
Alaska
Arizona
Arkansas
Colorado
Florida
Hawaii
Idaho
Indiana
Iowa
Kansas
Kentucky
Louisiana
Maryland
Michigan
Minnesota
Missouri
Montana
Nebraska
Nevada
New Mexico
North Dakota
Ohio
Oklahoma
Oregon
Pennsylvania
Tennessee
Texas
Utah
Vermont
Virginia
Washington
West Virginia
Wisconsin
Wyoming
Apart from the above, a few states, including Illinois, New Jersey, and New Hampshire, are also moving toward allowing remote notarization within their jurisdiction between October 2021 and July 2022. This list will help you determine where you can get something notarized, as a digital notarial act can take place in other states from your place of residence.
Working with an online notary public encompasses three facets:
It gives the notary public authority to notarize documents through audio-video communication in a virtual office. Unlike interpersonal notarization, which requires the presence of both the notary and signer in the same room, this provision enables the signer to be located outside of the notary commission—whether in bordering states or halfway across the world.
It requires the notarization process to be recorded to ensure that both parties perform their roles abiding by the relevant laws.
It requires the notary to authenticate the signer regardless of the document in question. This process was not always required in face-to-face arrangements at an office—but has become essential in a remote setup.
However, the e-recording process and allowed forms of record differ per county and state jurisdiction. For example, in West Virginia, only three counties accept some form of e-recording to validate the authenticity of documents, while every county in Hawaii accepts scanned or digital documents as valid, notarized property.
All documents that are notarized in person can be done remotely, but your signature has to be written through digital means. Moreover, you'll obtain the same notary certificate with a seal regardless of whether you opt for an in-person or online service—so it's no less legitimate than a physical copy.
Can You be Notarized in Multiple States?
Although a notary public generally can't perform notarial acts beyond their state lines, a few exceptions may allow them to oversee documents in bordering states. For example, both Wyoming and North Dakota allow their notaries to perform duties in bordering states while abiding by their home state's jurisdiction—but this eligibility isn't common in most areas.
On that note, anyone can visit a different state to sign documents under the presence of a local notary—even nonresidents. For example, suppose you reside in New York but need to sign a document in Wyoming. While both Wyoming and New York don't share state laws, you can choose to fly to Wyoming, where the notarial act takes place.
Once a document has been signed with a notary seal in place, changes can be made upon discovery that it's defective or invalid for whatever reason. This problem can be caused by amendments in the original document or errors made by the notary public—which the latter should fix for free.
Typically, this process is done by the same notary or another local or bordering state notary (in cases like North Dakota where notarial acts can be done in some instances out-of-state). This nuance exists because there are different rules across states, so your options for a second notarization are limited to notaries public that abide by the first notary's state laws.
The process for a second notarization differs based on what you need to amend. It's best to get in touch with local notaries public to get detailed information that aligns with varying state laws. After the second notarization is complete, the notary will stamp a new seal and attach a new notarial certificate. The documents can't be detached and should be presented as-is on any occasion—even when you need to submit the documents for legal matters.
Does it Matter What State You Notarize a Document?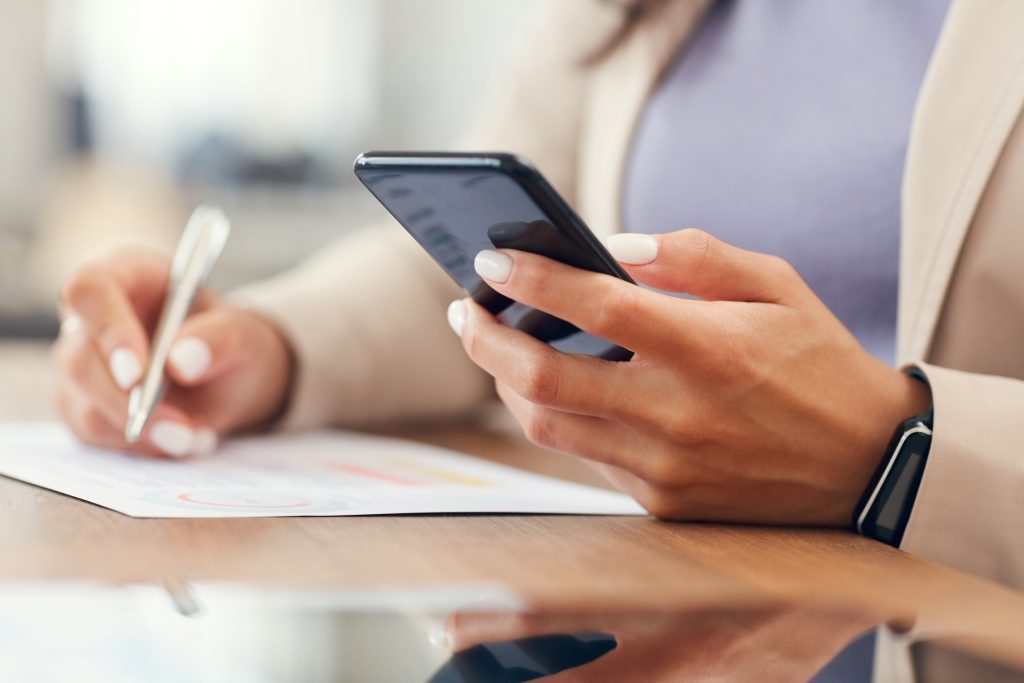 There isn't a massive difference between how states perform notarial acts, so it doesn't hurt to work with a notary that's most convenient to you rather than searching for a specific practice to get documents notarized.
For example, if you're cautious about leaving your home, opting for out-of-state remote notarization (if in-state is not available) is always an option that you can turn to. A notary would notarize a document from another state the same way they do with local documents while following the notary's state laws.
An exception to this rule will apply if you're looking to get the help of a notary public for a service that most don't cater to, like performing copy certifications. Almost all notaries public generally can't certify any publicly recordable documents like a passport, birth certificate, permanent residency cards, and the like.
However, in Florida, notaries can certify copies of passports and driver's licenses. The notary state's home manual will have detailed information on what they can and can't attest to, and can help you decide to journey out-of-state to notarize specific documents.
Things to Remember When Getting Out-of-State Notarization
Out-of-state notarization requires careful preparation to ensure that you have everything you need to avoid back and forth document shipment and other legal nuisances. 
Generally, the notary process is similar across most states, but the requirements differ based on the documents that are being notarized.
Otherwise, it's a relatively straightforward and quick event that shouldn't take much of your time: the notary will verify your request and identity before watching you sign the document. This notarial act takes place either in a physical office or remotely through audio-video communication.
There are a few things you need to bring:
Identification
This must be government-issued, with your name, a picture, issuing authority, and a description of your person (eyes, hair, weight, and other physical characteristics), such as a driver's license or passport.
Payment
Fees differ based on the notary's state and document type. Generally, it can cost as little as $0.25 for a minor service to over $100 to notarize more substantial documents, such as a home loan. In California, notaries can charge an upper limit of $10 per signature. But in some states, notaries public are legally allowed to set their fees under a predetermined price range.
Document
The document you are trying to notarize should have the correct information, or the notary public has the right to decline their service. All fields can be filled out as long as the signature is left blank, as the notary must witness the signing process to validate the document's authenticity. If the document in question is extremely complex, the notary may inform you of additional files that you have to bring to your appointment.
Apart from the above, it's important to know that multiple people are sometimes required to sign documents that involve acknowledgments. If that's the case, it's best if all parties involved participated in the signing process, as doing otherwise will incur individual fees. Your co-signers also can't take the document to an out-of-state notary, as the rules in his or her commission may differ.
If you opt for remote notarization, the requirements aren't vastly different, and you don't have to visit the notary's state to do an in-person meeting. In addition, you can work with the notary virtually from anywhere in the world, so it can be a convenient option if you moved away in the meantime or need a document signed by a notary from a particular state. However, keep in mind that the notary public is obligated to abide by their state laws.
It's also important to keep yourself safe from notarial malpractice. Most states accept complaints through the mail, so you don't have to fly all the way to the state's office to file a case. However, if you're seeking compensation, refunds, or even the invalidation or cancellation of a document by a distrustful notary commission, you need to get legal advice from an attorney.
Ultimately, a notary can notarize a document from another state as long as they abide by their local state laws. Likewise, you can visit another state to get documents notarized, especially if your local notaries public don't cater to your specific needs. But before doing so, it helps to take into consideration other options that can simplify the process for you, such as opting to work with mobile notary services.
Where to find mobile notary services?
If you are looking for a convenient and reliable way to notarize your documents, you can always count on us at Coast2Coast Signings.
We are an international signing service dedicated to providing the most efficient, user-friendly, and professional service possible.
Need a mobile notary ASAP? Contact us today or give us a call at 1 (909) 939-5841.