Do you want to become a mobile notary? If yes, then this article is for you! There is no doubt that being a notary can provide an excellent source of income. In this article, you will get to know how you can provide for yourself through a career as a notary.
What Is A Mobile Notary?
Before jumping into learning how to become a mobile notary, first, you have to understand what exactly a notary is. A notary is an unbiased witness that is called to document the signing of a contract. The main purpose of a mobile notary is to attest to both the identity of the parties and the authenticity of the documents. In simple words, when two parties sign a legal contract or documents, a notary is called to identify the documents and the parties who are signing it. It represents the government as a witness to sign the contract. If a notary is mobile, it means that they travel to the clients, rather than the other way around.
How Do I Become a Notary?
If you want to become a notary, there are requirements that you must meet:
• First, you have to be at least eighteen years of age
• You must have a legal residence in the area where you are seeking approval
• You must not have a criminal record
If you meet all of these qualifications, then you can become a mobile notary. Now the question arises: When should you start? Well, it depends on the area you are living in. Some areas have rules that are more strict than others.
Here are three simple steps you have to follow to become a notary:
1. Training
While formal training courses are not required in all states, complete training is critical to ensure that you are able to perform your duties properly. You can even attend notary education programs online.
Before enrolling in a notary training course, make sure that the course is approved by the state in which you reside. The main reason to do training is to understand notary work properly.
2. Apply For It
If you have educated yourself properly, then you can move to the next step, which is finding out your state notary division and checking what the requirements are. These requirements vary from state to state.
In some areas, an official exam is required to become a notary, whereas, in some areas, you merely have to fill out an application. Here are the steps to complete the necessary paperwork:
The first thing you have to do is to download the application form from the Secretary of State website.
Next, you will need to fill out the form and get it notarized.
At last, you have to send the application along with the required application fee and charges.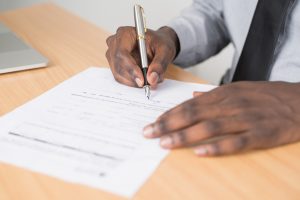 3. Background Check
After receiving your application, the Secretary of State will check your background. If your state is one like we mentioned above, that requires an exam, then you will also have to clear it. If you pass the exam and clear the background test, then you will receive a commission as an official notary in the first correspondence you receive after taking the test.
4. Get Notary Supplies
Once you become a notary, there are some supplies you will need in order to execute your job. You will need a bound journal, notary seal, jurat pads, acknowledgment pads, and notary certificates. Though there are some other supplies you will need as you continue your work, these are enough to start your job. You will have to purchase all these things on your own. You can either shop locally or online, depending on your personal preference.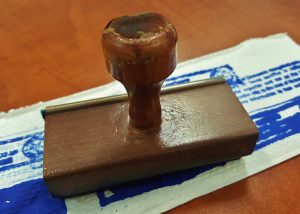 Contact Coast2Coast for Valuable Notary Training
As you can see, the process of becoming a notary is quite clear. Anyone who has the education, the right documents, and the drive to serve in this capacity can easily become one. If you want to earn a living with this, then you should invest in your personal marketing. This is where a service like Coast2Coast can make an impact–we can help you market yourself to prospective clients so that you don't have to. You've gone through the work to become qualified; trust us to help you obtain clients.