In today's day and age, being a mobile notary comes with a myriad of benefits. Additionally, in light of current events, it is important to note that technological advancement has made it possible for remote notaries to operate online through the use of a variety of digital tools. Instead of having to meet with a signer physically, a remote notary can use a live video call to witness the signing of an important document.
Essentially, the benefits of remote notaries are mutual. Both the remote notary and the signer are advantaged in various ways.
Faster Transactions
Time is a very valuable resource. Obviously, the more you can save, the greater the benefits. If you are a remote notary, this is an advantage that you have over physical notary service providers. Traditionally, notaries are meant to physically meet with customers to witness the signing of documents.
However, remote notary services allow for online transactions as well. This makes the process more expedient than normal. Instead of taking days or weeks to meet up over a signature, you are able to complete the transaction in a matter of minutes. This will end up saving money for all parties involved.
Improved Client Satisfaction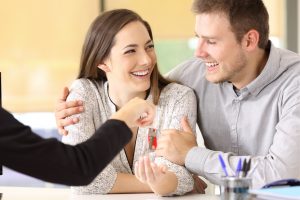 Clients are more satisfied when they are offered consistency in their services. As a remote notary, you are able to work with your clients anywhere. This allows clients to meet on their schedule, without having to worry about troublesome commutes or other irritating business measures. As you make your clients' lives easier, you build a more competitive edge within your work.
Remote Notary Services Reduce Operational Costs
Being a remote notary will allow you to save a considerable amount of money. Instead of having to travel to meet clients, you can manage all of your transactions online. Or, if you do choose to travel to your clients, you can broaden your work area, and thereby, your profit margins.
Without the hassle of a brick and mortar operation, you will end up reducing a significant amount of operational costs. These can be used to expand your business, or simply to enjoy your life.
Remote Notarial Services Are Gaining Popularity
Remote notaries are gaining a lot of popularity. Different sectors and industries are experiencing a greater need for remote notaries. Such industries include the legal industry, the insurance industry, the medical industry, and the financial industry. These industries require a lot of documentation for their various services, and that is where a mobile notary comes in.
Since there are many clients who will want to utilize notary services without the hassle of going to a notary, a remote notary serves as a viable option. Indeed, the growth and usage of modern technology has forced remote notary work to grow in popularity over time.
During the coronavirus pandemic, clients are benefitting greatly from remote notary services because of restricted movements. The higher the demand for this service, the more you benefit as a mobile notary.
Become a Mobile Notary With Coast2Coast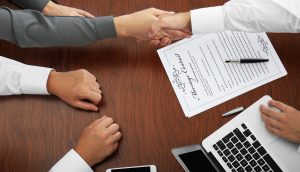 Notary services are important in today's world. As an increasing number of industries are depending on the services of notaries for major documentations, the popularity of remote notaries will continue to go higher.
If you are looking for notary services that will save you time and money, you don't have to worry. We will take care of you! You can contact Coast2Coast and have your individual needs met with the utmost professionalism.