If you've recently purchased a home, or are considering such a purchase, you are likely wondering, "How do I find a mobile notary near me?" It may be hard for you to find the best notary in your area if you don't know where to start. It is more challenging if you are looking for a reliable notary who you can work with even during business hours. There are incredible ways to embrace and find the best real estate notary near you. These ways include:
Use the Internet
The Internet benefits real estate in a variety of useful ways. The ease through which you can find facts online, for example, makes it easy to find the best in the market. A quick online search can direct you to the best notary agent near you.
Be sure that you set search parameters limited to the area in which you live or work and then you can book an appointment! Searching via the Internet is the best way to find a notary, as well as gain information on that notary's fees and business practices.
Ask Your Bank
Ask your bank! Many banks keep a notary on staff. Best of all, if you receive services through that bank, you are unlikely to be charged anything for notary work. If you do not bank with the institution at which you are seeking notary services, you may still be charged a small fee.
Ask for Referrals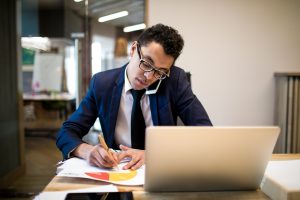 You can ask your friends, family members, or colleagues who have worked with a real estate notary before. Ask whether or not they had a positive experience with the notary. Were they timely? Were they efficient? Did they bring all the needed tools to accurately complete their work?
Recommendations from your peers are likely to direct you to the best notary in town, who can help facilitate the signing of contracts without any delays. If you like the notary your peer recommends, pay it forward! Visit the notary referral service within your state and post a review for others, whose peers may not have been as helpful as yours.
Read a Local Directory
A local notary directory will contain the phone numbers, website information, and address of any notaries in your state. Use these listings to find someone who meets your specifications and will help you ensure that your real estate documents are properly signed and transactions are made successfully. Search by location and find a notary near you. This will allow you to book your appointment stress-free!
Visit Your Local Library
Many public libraries offer notaries, and you can visit a few and search for the best notary services near you. Go for libraries that provide free notary services or those that charge a low fee. You can check your public library website or call the branch closest to you in order to review their prices and hours of operation.
Check Local Government Offices
Lastly, you can check with your local government offices and find a notary. Most states make their services available to the public, and you can find a mobile notary near you with ease.
Save Time; Trust Coast2Coast!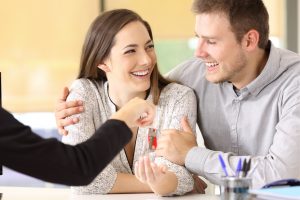 With the robust knowledge you've gathered about what notary service providers do from our previous blogs, it should not be daunting to seek the best real estate notary near you. Go for a company that offers mobile notaries. Work with a company that pays attention to professionalism and offers close attention to detail.
Ensure the notary you work with offers a comprehensive list of services. Ensure the institution you work with can come to your location to witness and execute your real estate transaction and document signing. To get started, call a reputable notary services provider today.