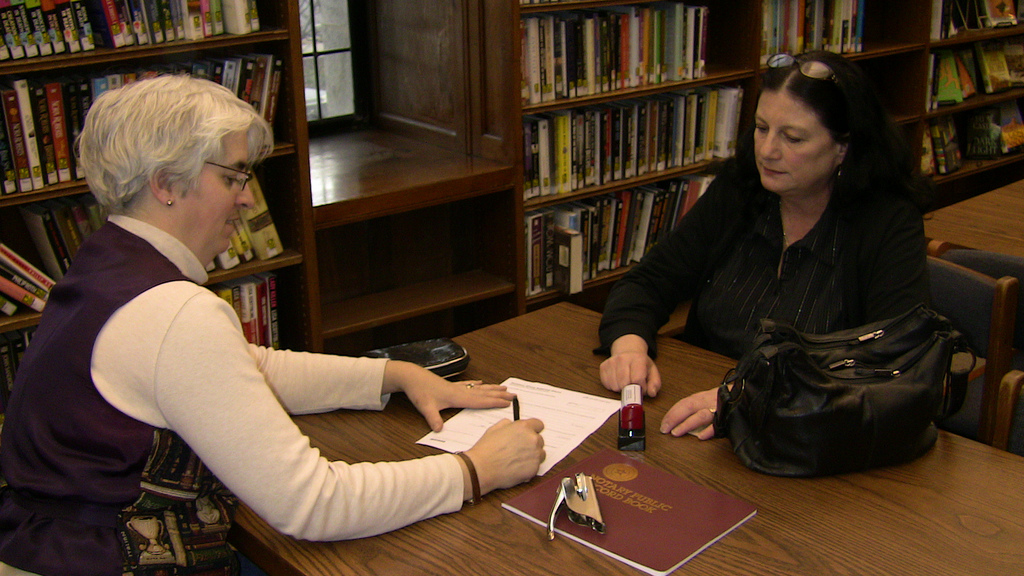 Looking For A Reliable Mobile Notary?
Coast 2 Coast Signings will meet you where you are with our top industry notaries. Trust us with all of your notarization needs. Call today.
Anyone who is running a Notary business that includes mobility of the provider should also consider servicing rehab centers and hospitals in their community. Providing services to the staff or the patients could become a great additional source of work for a Notary. At the same time, things like positive identification, alertness, equipment obstacles, and singing ability are just some of the potential issues that are not usually covered by the Notary rulebook.
That is why providers of this type of service should have a knowledge base that is wider than the standard Notary laws. Of course, clients at these healthcare facilities can often be very ill, under medication or impaired in some other way, so any Notary services might take up extra time and be in a setting that is not completely private or comfortable for them. But, even in these circumstances, they might require things like the power of attorney or something else which also includes the notarization of documents. Here are some key points that could help anyone who is working in the Notary business get more work from healthcare facilities.
Hospital Notarization Demands More Time
All Notary services provided in a hospital setting should be considered longer than the regular tasks in this field. This comes from the very nature of the healthcare environment where staff can often come in and out of rooms and so forth. Because of this, every Notary provider should book appointments that are longer in their duration to make sure he or she can complete the job regardless of potential intrusions or pauses.
Approaching Alert Signers
All Notary services must be completed by alert and aware individuals. To make sure that the client is in this state, the Notary should ask everyday questions and see if they are responding in a lucid fashion. If the client is not acting completely lucid, a social worker or a nurse should check their condition and the exact nature of their behaviors noted in the Notary journal. Also, any present family members should be asked to step out so that the client is not directed or pressured.
Full Signature Alternatives
A client's condition might make the signing of the document problematic or difficult. But, every US state has an alternative for a signature and these should be familiar to the Notary. With a witness present, a client can sign with a mark, for example, "X" or even using their thumbprint. In some cases, a patient might verbally direct someone else to sign for them, but all of this must be allowed by the state's laws. Here it is beneficial for the Notary to have access to things like specialized pens for people with impaired motor function and other things that can make signing easier.
ID Documents Alternatives
For patients who do not have their ID document with them, their task of verifying their identity might be challenging. Here, state rules also should be fully known because some states offer options like a credible witness. Those Notary service providers who find themselves in a situation where they do not know how to proceed should call the specialized NNA Hotline and ask for assistance.
Being Informed About the Facility Requirements
For them to be successfully offered, Notary services also must be in accordance with the rules of the facility. These differed between institutions, so a hospital might have rules that are different from a nursing home or a psychiatric facility. For example, some facilities might demand a neutral witness to be present. In any case, a Notary must know these rules and be ready to change their approach according to them. Also, in the healthcare environment, the doctor's judgment is one of the top priorities for a Notary. With their assessment of a patient, the professional offering notary services can make sure their job has been completed without violating any rights of the client or the healthcare institution where she or he is located.
Coast2Coast Signings is a global signing service dedicated to providing the most convenient, efficient and professional signing services. Our goal is to provide our clients' with excellent customer service, a knowledgeable staff, and the ability to find experienced notaries wherever and whenever they are needed. Our team is on staff 24/7 to fulfill any of your signing needs. With a combined 50 years of experience, our mission is to help fulfill our clients' needs with the utmost respect and adaptability. Coast 2 Coast is the only signing company proficient in completing signings on a global scale, on any coast and in any country.