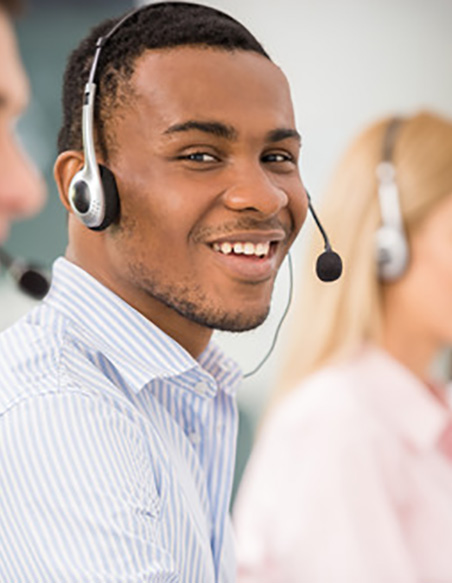 Want to create a successful career as a notary?
Sign up below for more information on joining the Coast 2 Coast Signings team.
The successful have learned to think and act in a different way from those who are less successful. They follow a definite path to achieve their goals. A quick look at highly successful people will reveal some recurring traits and behavioral patterns. This is great because it shows that you can also learn what they do and improve your level of success as well.
Here are 6 things that super successful people do daily.
They Work With a Consistent Schedule
To achieve outstanding results, successful people keep their minds focused on achieving their goals. That is why they always strive for consistency. It is not uncommon to observe that most successful people wake up at the same time every day. Rameet Chawla of Fueled, says, "Having a strict schedule helps you to prioritize your tasks and do the most important ones first."
They Have Daily Goals
Successful people keep a To-do list that contains the most important tasks for each day. Mary Kay Ash, founder of Mary Kay Cosmetics had six things she strived to do each day in a set order. She never moved to item number 2 until she completed item number 1. Similarly, Kenneth Chenault, chief executive officer of American Express, writes out a detailed plan for the next day. His plan consists of three things he must accomplish before going to bed.
They Connect With the Right People
Seth Godin explains in his book titled "Tribes" that there are tribes in every place waiting eagerly for connection and change. Successful people know how to get support to achieve their goals and they constantly seek other successful people to connect with intellectually. So find your own tribe and start to collaborate to enjoy the benefits of synergy.
They Take Positive Action Daily
Successful and unsuccessful people face similar challenges every day. But the difference between the two groups of people is that the successful keep on taking action and make steady progress towards their goals while the unsuccessful tend to get overwhelmed by the challenges. Instead of making progress, they put things off, hoping for a more conducive period.
They Meditate and Speak Positively
Successful people meditate on success. Through meditation, they are able to concentrate on their goals rather than on negative news and circumstances. Oprah Winfrey has used the principle of meditation to build better relationships and become more creative. In addition, to meditation, top achievers practice positive self-talk. They say things like "I am going to be successful today", "I will achieve my goal", "This situation is working for my good".
They Get Up Early
From Tim Cook of Apple to Jeffrey Immelt of General Electric, you will find that rising up early before dawn is a common tradition of highly effective people. They are able to seize the day before many other people wake up, and a myriad of distractions come in to distract the mind. Meditation, goal setting, positive self-talk are all easier to do in the early hours of the day.
Success is not an accident. It takes commitment, dogged determination, and perseverance to overcome obstacles and achieve your goals. But by practicing the habits highlighted here, your road to success will be smoother and more fulfilling.
Coast2Coast Signings is a global signing service dedicated to providing the most convenient, efficient and professional signing services. Our goal is to provide our clients' with excellent customer service, a knowledgeable staff, and the ability to find experienced notaries wherever and whenever they are needed. Our team is on staff 24/7 to fulfill any of your signing needs. With a combined 50 years of experience, our mission is to help fulfill our clients' needs with the utmost respect and adaptability. Coast 2 Coast is the only signing company proficient in completing signings on a global scale, on any coast and in any country.