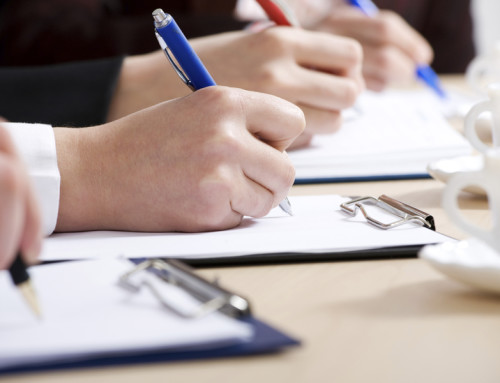 Is Your Document Complete and Ready for Notarization?
Contact Coast 2 Coast Signings to ensure your documents are properly notarized the first time, every time.
Becoming a professional notary is not an easy task, especially when first notarization experiences can seem tricky and intimidating. Even for a person who is well versed in state rules and has taken proper classes for training, the process can still be nerve-racking. Every notary has gone through this nervous phase and learned from their mistakes or experiences, here they list some of them so that new notaries can read and learn.
Check your tools for the job
Valerie Barett from California had one of those notarization experiences that teaches the basics of the notarization process. During her first notarization, she was trembling and could not even recognize her own signature. To add to it all she realized the portable printer was low on ink and barely got the job done. Now she makes sure she has an extra cartridge with her every time.
Learn to say NO to inappropriate requests or questions
As a notary, one must remember that providing advice or clearing doubts about the document isn't part of the job. Danielle Finger from San Francisco narrates a difficult experience where her signer kept asking questions about the documents, but Finger stuck to the book and made it clear to her client that answering those questions was out of her jurisdiction.
Dianna from Los Angeles was once asked to violate the state rules by the signer. He asked her to notarize some document for his wife, who wasn't present but had previously signed the papers. She promptly refused and requested for a reschedule even though her signer was a  prominent attorney.
Notarization experiences that teach you to calm your nerves
La Vonne Long from Kentucky says that she was so nervous at her first notarization that she did not even see the document in detail even though she was looking at it. She said she was so busy hiding the fact that she was inexperienced that she did not see the signer writing the name in the incorrect place. To her relief, the signer himself realized the mistake and corrected it before the notarization was finished. This taught her to be extra careful and look into details.
La Verne Patane from California also let nerves get the better of her during her first notary. She was hired to help her clients notarize documents to extend a visa but totally blanked out when asked about her fee for the process. Now she makes sure she carries all the reference material to be doubly prepared.
Be informed and educate yourself with new norms and rules
Amongst the first notarization experiences, another interesting one comes from Rene in Nevada. She was casual in her earlier signings and soon realized that the rules of the Notaries and the state are complex and she needed to be more thorough with her knowledge so she did not go wrong. She had ordered a round stamp after she came across an ad for one, not realizing that they were not legal in Nevada. Upon realizing her mistake, she attended training sessions and went through reference material carefully to assure similar mistakes weren't made again.
These stories serve as lessons for new and experienced Notaries alike. Mistakes will undoubtedly happen, but taking a moment to learn from these notaries will save you possible complications in the future.
Coast2Coast Signings is a global signing service dedicated to providing the most convenient, efficient and professional signing services. Our goal is to provide our clients' with excellent customer service, a knowledgeable staff, and the ability to find experienced notaries wherever and whenever they are needed. Our team is on staff 24/7 to fulfill any of your signing needs. With a combined 50 years of experience, our mission is to help fulfill our clients' needs with the utmost respect and adaptability. Coast 2 Coast is the only signing company proficient in completing signings on a global scale, on any coast and in any country.